$150,000,000
In Verdicts And Settlements
Over 81 YEARS
Combined Legal Experience
Best Personal Injury Attorney In Billings, MT
If you have been seriously injured, you have a lot at stake. After a car accident, medical mistake or injury at work, your financial future, relationships and personal well-being depend on your ability to recover from what happened. You need a legal team that cares about your recovery, financially, physically and emotionally. Let us handle fighting the insurance companies and negotiating compensation.
Resources Combined With Experience
At Colton Holm Law Firm, our attorneys have more than 81 years of combined experience and intimate knowledge of the Montana legal system. We also have the resources needed to represent our clients. Experience is nothing without a team to help implement it. There is no need to risk your future with an inexperienced lawyer or a firm that lacks the resources to do a proper investigation after a serious car accident or instance of medical malpractice. As a car accident law firm, we have handled more than 2,000 motor vehicle accident and personal injury cases, recovering more than 150 million dollars to help our clients recover from their serious injuries. We can help you secure the maximum compensation for your injuries too.
Client Testimonials
"I found myself in over my head trying to negotiate an injury settlement. So, I called Shane Colton. He was extremely responsive and handled it quicker than I thought possible. Great guy. I highly recommend his services!!"
– Chris Sorensen
"Edmiston and Colton Law Firm is a very professional, helpful, and knowledgeable company. Their staff is some of the most friendliest people I have met. They have your best interest and are willing to help with anything. Would highly recommend them to anyone!"
– Mikayla Nielsen
"Shane Colton exceeded any ideas of how a personal injury attorney could help me after my daughter and I were severely injured after our car accident. His knowledge on the steps to take to navigate the shocking and complicated process I found myself in was a great relief."
– Barbara LeFevre
Caring Personal Injury Lawyers In Billings
Our legal team is involved with numerous community organizations. We take pride in being more than just a law firm; we are committed to promoting the well-being of our clients and neighbors alike.
Car Wreck Lawyers For Driving Accident In Montana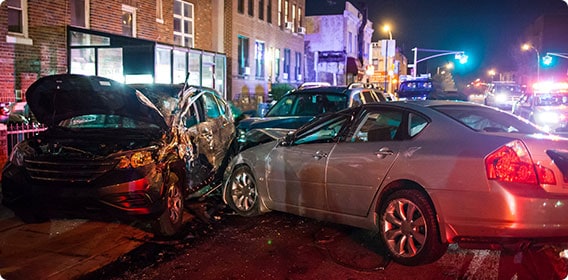 Some accidents are as native to the Montana landscape as the natural resources and scenery. Sadly, Montana consistently ranks as one of the most dangerous places to drive in the country. Our state has a particularly concerning rate of distracted driving accidents, truck accidents and collisions with bicyclists. Our attorneys are also no strangers to clients who have been injured by medical negligence, unsafe products and workplace accidents. However you have been hurt, we can help.
We Know Montana Law
Montana is different from other states in many ways: the beautiful landscapes, outdoor activities and charming towns. Montana laws are also unique in that an injured person has specific rights and ways to be compensated. We love our state and are committed to securing justice for our clients who have been injured here. Our experience and resources mean we are well-suited to ensure you get full advantage of your rights. Learn More
Contact Now For A Free Consultation
Office Location
310 Grand Avenue
Billings, MT 59101
Phone: (406) 213-7770
Office Hours: Monday - Friday (08:00am - 05:00pm)