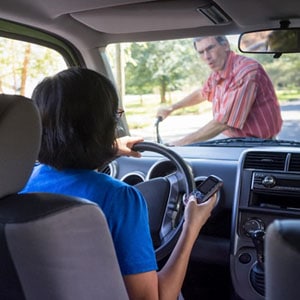 What Are My Rights And Responsibilities As A Bicycle Rider On The Roads And Streets Of Billings In Montana?
Bicycle riders in Montana have the same rights on the roadway as a driver of any vehicle. For example, in Billings, we have designated bike lanes and bike routes in which a bicyclist is entitled to utilize the entire street. So, bike riders in Montana have the same rights as any other vehicle on the road.
Can I Still File A Lawsuit Against A Driver If I Was Riding On The Wrong Side Of The Street, Not Wearing A Helmet, Or Not Having Proper Lights Or Reflectors At Night?
Just because you weren't technically following the rules does not prevent you from bringing the cause of action against a negligent driver. If the facts show that the driver was acting in a way that could harm you, a bicyclist, you can sue.
Can The Severity Of The Injury I Have Resulted From The Bike Accident Ensure A Larger Settlement?
In most bicycle versus car accidents, the cyclist's injuries are horrible, which can result in larger settlements and verdicts in those types of cases. It's vital to make sure you hire somebody experienced with adequate resources. Your lawyer should have medical and safety experts to put the case together to ensure that you capture all the serious losses caused by the negligent driver hitting the cyclist.
Are There Potential Factors That Limit Or Minimize A Settlement In My Billings Cycle Accident Injury Case?
There is bias and even hostility towards cyclists in Billings that could limit or minimize your bicycle accident injury settlement. We have experience in working to overcome those biases. When a case is put together properly, those biases can be addressed and minimized.
What Can I Do To Assist My Billing Montana Personal Injury Attorney In Getting The Best Possible Settlement For My Case?
To assist your personal injury attorney, keep open communication about what's going on with your physical health following the accident.  Make sure to document all your losses, including medical treatment, travel costs to and from medical appointments, and lost earnings.
Provide your lawyer with any change in status at work because of the injury or any change in status in lifestyle due to the injuries. Make sure to follow up with the medical providers' recommendations and do your best to do a regular inventory of how you're feeling and how the injuries impact your day-to-day life.
Do the best you can to control your medical care and talk with your doctors about therapies that are working and those that may not be working so well. This way, your doctor can adjust the treatment plan in a way that helps us identify all your injuries and what treatment is needed. All this will explain the impact of those injuries on your professional and home life.
With the guidance of a skilled attorney for Bicycle Accident Cases In Montana, you can have peace of mind knowing that we'll make it look easy. For more information on My Rights And Responsibility As A Bicycle Rider In Montana, a free initial consultation is your next step. Get the information and legal answers you seek today by calling (406) 213-7770.